Philly Charter Bus
Charter buses are the easiest way to handle your large group transportation in Philadelphia. You don't need to worry anymore about all the transportation logistics for your upcoming trip. No need to find parking and a designated driver among your group. If no one wants to be the driver, let our professional driver take care of your ground transportation needs. With our reliable Philadelphia bus rental, we've got you covered. No matter the reason why you make group travel. It could be due to a corporate event, a field trip, or a big event in your life, like your wedding party.
If you have planned off site meetings before, you know how complicated it is sometimes to find the right vehicle to accommodate groups and take them to your final destination on time. That's why we suggest keeping our shuttle bus rental as your first option. And if you're doubting because you only need to transport a small crew, don't worry! Small groups fit perfectly in a charter bus, minibus rental or a full size motor coach rental. The difference is that the charter buses of our bus company have suitable features for large groups. For example, the storage space, thanks to the overhead bins and the extra room for more than 40 passengers. Book now your Philadelphia bus rental for your next team's offsite meeting or any other event!
Explore the City of Brotherly Love with a coach bus
Hiring a charter bus, minibus rental, or limo bus rental is the perfect way to get to know Philly for the first time. Unlike a tour guide, you can use our Philadelphia Charter Bus Rental to visit every place you want and when you want it. This is the perfect way to not only visit Center City like most tourists do but also get to visit more city's attractions. Of course, Liberty Bell is an unmissable stop since it's "America's most historic square mile." And also houses the Independence Hall. However, You would also like to stop by the Philadelphia Museum of Art, the Rodin Museum, the American Revolution Center, The Franklin Institute, or outdoor places like the Schuylkill River and Fairmount Park. You can even use our charter bus rental to do a campus tour or discover the nearby cities. Do you know that the fir American flag was sewn here? An old city with so much history deserves to be in your top 3 of the next tourist destinations.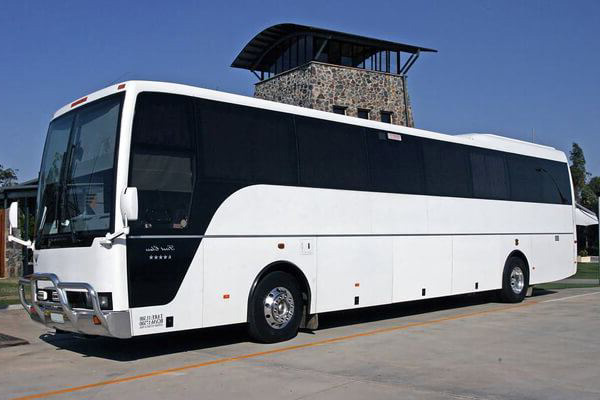 Our charter buses have amazing features like Wifi, power outlets, DVD players, reclining seats, and on board restrooms. Everything to enhance your next trip experience.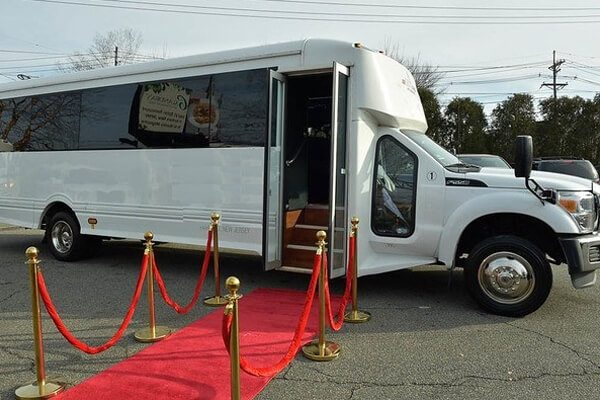 Party bus
Our party bus company prides itself on offering state-of-the-art party buses for special group trips. We hope you fully enjoy your ride with us!
Book a charter bus for any occasion
Instead of choosing minibus rentals for sports teams and school groups, book a Philadelphia Charter Bus for their away game or field trip. A professional driver will take care of leaving them safely and on time at their final destination. In Philly, there are really good sports teams, like the Philadelphia Phillies and the Philadelphia Eagles, so if you're here with your gang to attend their next event, a charter bus trip is exactly what you guys need. Our Philadelphia Charter Bus Rental is also the right answer to your team outings to the Pennsylvania Convention Center. We can cover all types of business events. Our bus company is the best option for covering any transportation needs you have.
The shuttle service you need for your special day
Besides corporate events, our charter bus company also offers Philadelphia charter bus rentals for special events like weddings, birthdays, and anniversaries. We can take care of shuttling your wedding guests so you can enjoy your dream wedding without worrying about transportation inconveniences. Our charter bus rental can cover your wedding transportation journey from the ceremony to the reception place and pick up your guests at the Philadelphia international airport. That's very common when all relatives are living in another state. Renting a bus in Philadelphia for your big event is very easy. You only need to call us, and we will help you find the right bus for your special event.
Why do our Philadelphia charter bus rentals rock?
If you are looking for a charter bus, minibus rental, or any other shuttle service for your event, you have to think about the comfort of your crew and the requirements that they might have. Maybe they are not such a large group, but that doesn't mean they won't need ample storage space. That's why our charter bus company offers motor coaches with extra room and premium amenities. In a Philadelphia Charter Bus, you have the best of both worlds, the extra space and the amenities of a minibus rental. Plus, we will always send you a professional bus driver who will pick you up and drop you off at the final destination in no time. We have different bus types so that you can choose the best one for you and your group. Call now and get a free quote. Our agents are ready to help you book your bus. They can also help you in case you need a last minute reservation.