Parties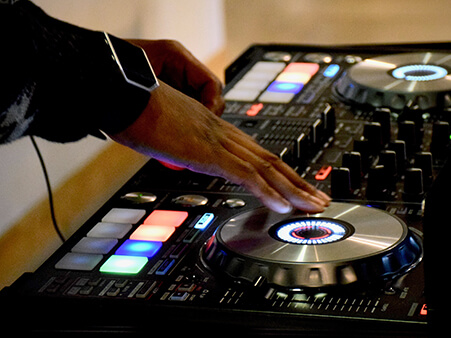 Philadelphia is certainly a spot to get your party on. Whether it's your bachelor party, bachelorette party, or birthday party, if you're a fan of a small get together with your friends, or you prefer to party with as many people as possible, there's a party scene for you to enjoy here in Philly, without a doubt. Be sure to consider all of the avenues for partying here, as you'll have many different scenes to choose from. There are trendy bars to visit, bustling nightclubs to dance at, and unlimited overall potential for having fun. No matter what your party is, we have a great solution to make it the best that it can be.
Bachelor Parties are a great opportunity to have fun, and the same goes for Philadelphia bachelorette parties. It's your last night of freedom, and it's one to enjoy to the fullest. You're probably ready to have a great night of fun with all of your closest friends, but before you make any plans, be sure to plan out your mode of transportation. A party bus in Philly will ensure that you get around in the safest way possible for your bachelor or bachelorette party in Philly.
It's your birthday, and you can party if you want to! Your special day calls for a special celebration, and that goes without saying. Whether it's your 16th, 18th, 21st, 40th birthday, or anything in between, our luxury transportation will get you there in style and make it a memorable one. Besides, who wants to celebrate their birthday the same way they did last year? A night out in our limo bus and you're sure to be making memories as you dance and drink with all of your best buds. It's an easy choice to make when you consider all of the benefits and vehicle features that come with our party buses in Philly.
Birthday parties, bachelor and bachelorette parties greatly benefit from a party bus rental, especially with the features that come standard with our luxury party buses. How can you have anything less than a great time when you have ambient neon styled lighting to enjoy, along with high quality bar areas for your drinking needs, newly installed televisions that come with DVD capability for your entertainment, iPod capable sound systems with subwoofers, wooden dance floors for your enjoyment, polished stripper poles for entertainment, coated windows for your privacy, you're guaranteed to have a great time for your Philly celebration.
Party Bus Philly would be glad to be the host of your birthday, bachelor or bachelorette party celebration in Philadelphia. We're able to service ANY party, no matter the schedule or itinerary! This is what makes us the best choice for your transportation, especially when you consider our vehicles features and luxury fleet of party buses. You're going to love what we have to offer, and we're glad to provide you with service for your special event. Call us today to get a quote, if you have any questions or are ready to book your luxury limo bus!
Back to Events