Art & Music Festival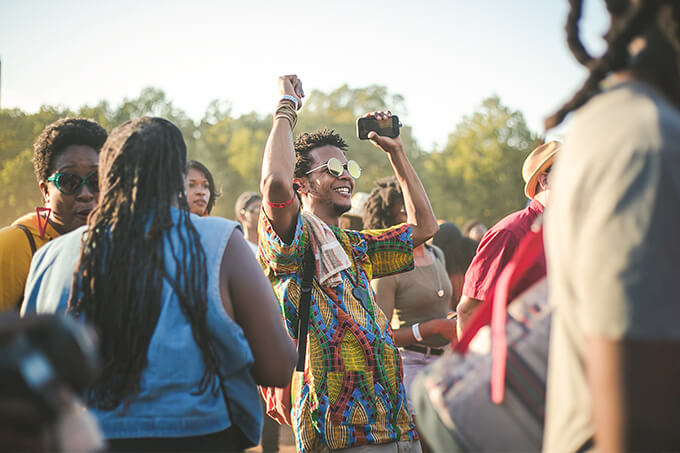 Locals and tourists alike will have you know one thing, nothing beats the hustle and bustle of a festival in Philadelphia. Whether it's a celebration of the arts, or a gathering or talented musicians, festivals offer a fantastic way to get to know the city that you're in. Philly has it's fair share of amazing festivals throughout the entire year, making this a tourist destination for many people across the country. Festivals are the perfect way to gather with likeminded people to share in celebration of the finer things in life. With all there is to see and experience at these festivals, you're guaranteed to have a fantastic time checking them all out with your friends.
When it comes to music festivals in Philadelphia, it's safe to say that there's something for everybody. Many music festivals take place throughout the year, including Made in America Music Festival, The Liberty Music Festival, XPoNential Music Festival, Folkloric Music Festival, 104.5 Summer Block Party, and more! These music festivals showcase talented artists from near and far, and you're bound to notice some of the big names!
Art Festivals are seemingly everywhere in Philly. With creative, dedicated, and passionate residents, it's no wonder why the arts scene is so expansive and varied here. Some of the most popular art festivals in Philadelphia include Philadelphia International Festival of the Arts, Manayunk Arts Festival, Phillys's Fringe Festival, Rittenhouse Square Fine Arts Festival, and many more. These art festivals are sure to have you thinking outside of the box!
Speaking of thinking outside of the box, have you considered a party bus rental in Philadelphia for your festival experience? When it comes to transportation, you don't want to drive yourself to one of these events! After all, have you ever seen the parking lots when a music or art festival is going on? When you rent with Philly Party Bus, there's no reason why you'd deal with any inconveniences for your trip, as we take care of all of the unforeseen problems so you're left with the best possible music or art festival experience in Philadelphia.
You'll certainly enjoy your experience in Philly to the fullest with one of our party buses. There's no traffic for you to deal with, no parking to worry about paying for, and no reason to stress about finding a designated driver when you have a premiere party bus to depend on. In the end, you're left with a vehicle that doubles as a party venue, as well as a professional chauffeur who knows how to get to all of the best spots in Philadelphia. Be sure to rent your party bus as soon as you can for your music festival or art festival experience in Philly. Philly Party Bus will be glad to accommodate your special experience.
Back to Events