Holiday Celebrations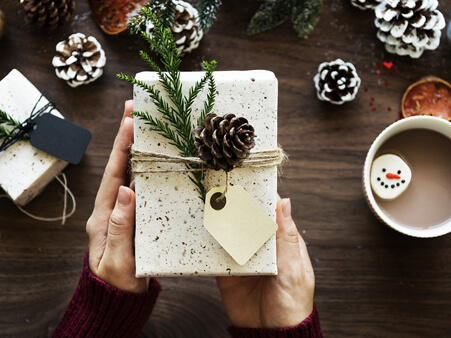 The holidays are a warm time for everybody in Philadelphia. Whether it's Thanksgiving, Christmas, or New Years, there's seemingly always something to experience and enjoy during the colder months of late fall and winter. If you're somebody who enjoys the close knit feeling of a community during the holidays, you're going to love the atmosphere of Philly when the season rolls around. If you need suggestions on how to celebrate these holidays, look no further, as a holiday celebration in Philadelphia is easy to find, and you're guaranteed to have a great time in the city when they roll around.
Holiday events in Philadelphia combine the creativity of the residents and the connected feeling of community, making for an overall fun and entertaining experience, no matter where you go or what you do. There's the Comcast Holiday Spectacular, Macy's Christmas Light Show, Electrical Spectacle, Blue Cross RiverRink, Waterfront Winterfest, Skate at the Piazza, as well as Ice Pop Festival, and much more. With all of these fantastic events happening throughout the holiday season, it's safe to say that you and your friends will have no trouble finding something to keep you entertained. Now the questions stands; how will you get to and from these events?
Of course, there's always the option of driving yourself to one of these holiday celebrations in Philadelphia. However, what fun is that? If you drive yourself, you'll have to worry about finding directions, getting the group together in one spot, dealing with traffic, the nightmare of event parking, and the added stress of trying to find a designated driver if you want to enjoy yourself with some drinks. All of these potentially stress inducing situations can be put to rest with a party bus rental from Party Bus Philly. They're the best possible choice for you and your group during the holiday season!
When it comes to features to enjoy your night with, Party Bus Philly is always ahead of the game. When you're on the way to your New Years Eve party, you can enjoy built in bar areas that come stocked with ice, premium leather seating around the perimeter, lovely hardwood dancing floors, steel stripper poles, nightclub styled lighting on the interior, tinted windows for your privacy, as well as MP3 capable stereo systems. You're bound to have a positive holiday experience when you're in one of our amazing party buses, that goes without saying.
Party Bus Philly is the best transportation provider in the area because they offer all of the best vehicles in the area without charging an arm and a leg for service. Where else can you find a company to bring you upscale party buses without an upscale price tag? With our track record of reliability, fantastic customer service, and impressive vehicle features, you're going to love the service you get from Party Bus Philly. In fact, the cold weather will seem a lot warmer when you're entirely happy with your transportation services from us for your New Years Eve celebration!
Back to Events