Philly Party Bus
Are you located in Philadelphia and have an event coming up that requires you to transport several people but don't want the ride to be boring? Look no further than Philly Party Bus. We are the leading party bus provider in Philadelphia and have several top of the line buses with modern interiors. If you want to party then you need to get a party bus for your transportation. It will be an event you never forget.
While we like our clients to have fun and party throughout the night our company is nothing other than professional. We have highly trained professional chauffeurs that can not only ensure that you have a safe night but they know their way around the area and are equipped with GPS units so getting you to your destination is never a problem. All of our drivers have the required CDL licenses and our buses carry the required 5 million dollar insurance policy.
If you're in the Philly area and need a good roofing company call our friends at Philadelphia Roofing.
We'd also like to present a great opportunity for those who are in the market to buy a party bus! There's an awesome Party Bus For Sale that you shouldn't miss out on. Check it out today!
We can be found at:
3460 Collins Street Philadelphia, PA 19134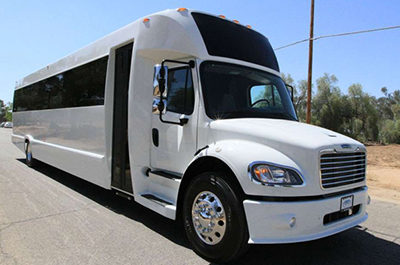 Vehicle Features
Super loud stereo system
Dancing pole
Flat screen TV's
Custom leather seats
MP3/iPod hookup
Nice exotic wood floors
Color changing lights
Tinted windows for privacy
Built in cup holders
Built in coolers in bar area